The smelly-sweet magic of Durian Pastries awaits your discovery in Oriental City!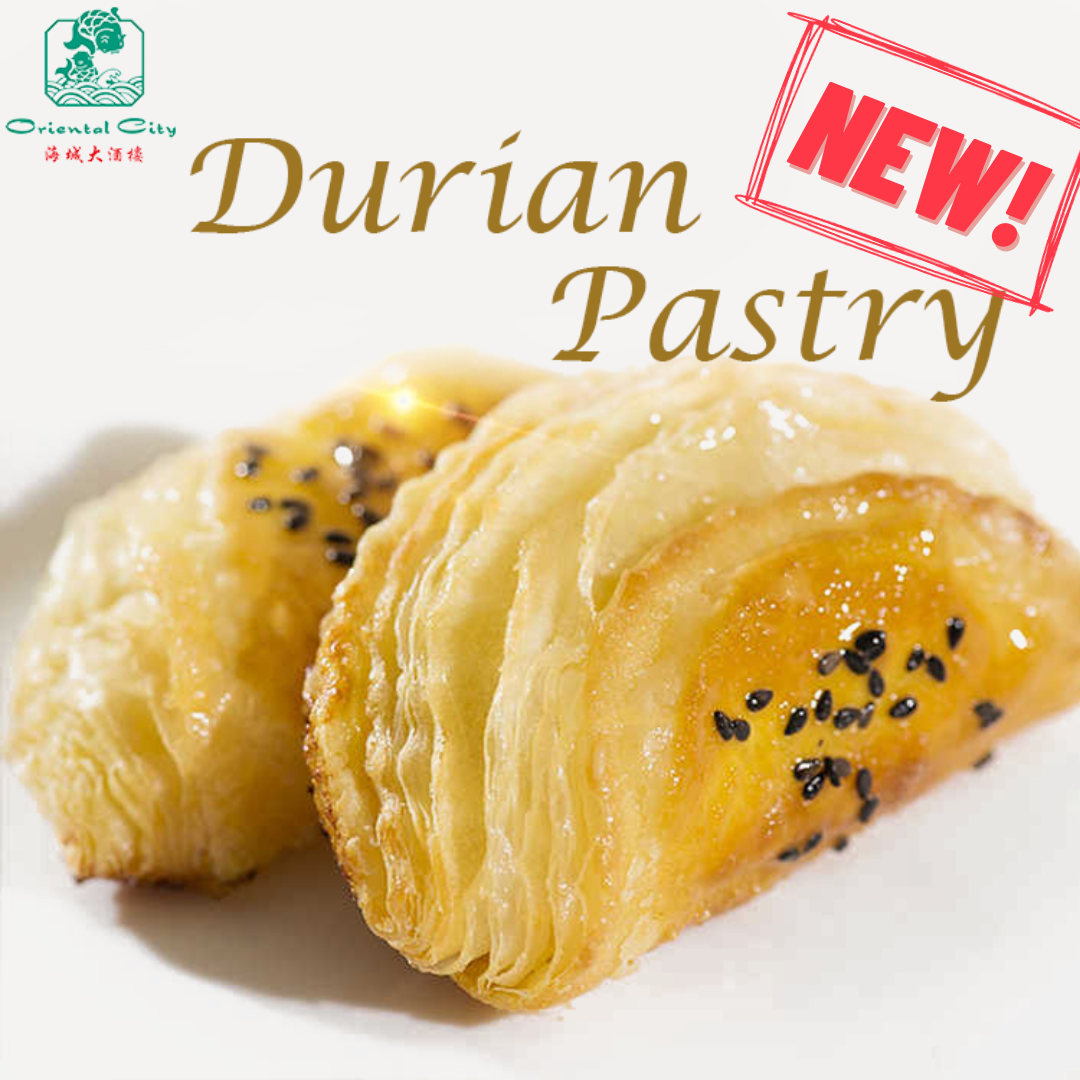 Have yourself an explosive experience with our newly released dessert Durian Pastries in Oriental City!
Durian Pastry is a famous and special Asian dessert that is made with flaky pastry shells and filled with durian pulps. We select fresh high-quality durians and follow the traditional cantonese method of making durian pastries. The intoxicating durian taste will provide you an extraordinary tropical flavour and a weirdly amazing experience with this special Asian dessert.
To all the brave challengers who dare to try and durian fans who believe in its smelly-sweet magic, come to Oriental City now to try this amazing dessert!

___________________________
Oriental City Amsterdam, gelegen in het meest levendige en bruisende hart van Amsterdam, is een Kantonees restaurant van hoge kwaliteit met een diepgaand cultureel erfgoed en vernieuwende uitingen. Wij zijn gespecialiseerd in Dim Sum, zeevruchten, geroosterd vlees (siu mei) en Kantonese gerechten. Onder de noemer 'Taste, Gathering, Heritage' is het een aangename reis om te genieten van de meest authentieke Kantonese keuken in Oriental City.
Meer info: www.oriental-city.com
Locatie: Oudezijds Voorburgwal 177-179, 1012 EV, Amsterdam
Openingstijden
Dimsum Lunch 11:30-17:00 | Dimsum Dinner 17:00-20:00
Maandag 11:30-22:00
Dinsdag 11:30-22:00
Woensdag 11:30-22:00
Donderdag 11:30-22:00
Vrijdag 11:30-22:30
Zaterdag 11:30-22:30
Zondag 11:30-22:00