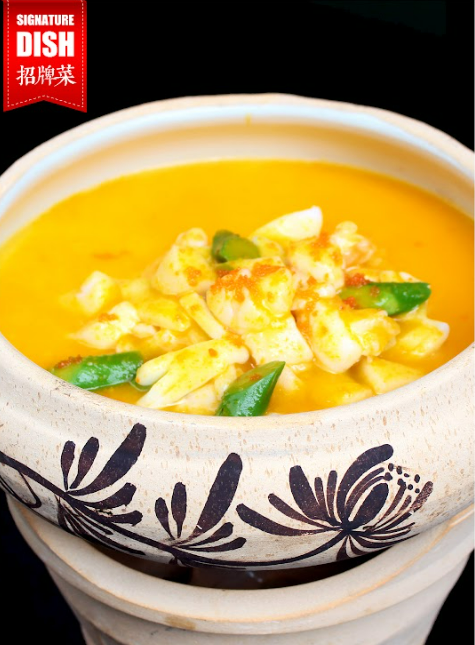 Our Golden Soup Jade Tofu is a meticulously crafted Chinese delicacy that blends the delicate texture of tofu with the rich flavor of golden soup. What sets this delectable dish apart is the infusion of tender shrimp, flavorful eggs, and smooth squid, complemented by fresh vegetables, creating a dish that is rich in flavor and visually appealing. When you taste our Golden Soup Jade Tofu, you will experience the tender tofu, the succulence of shrimp and squid, and the deep aroma of the golden soup, like a celebration for your taste buds. This dish is not just a delightful delicacy but also an adventurous journey for your palate.
___________________________
Located In The Most Lively And Bustling Heart Of Amsterdam, Oriental City Amsterdam Is A High-Quality Cantonese Restaurant With A Profound Cultural Heritage And Innovative Expressions. We Specialize In Dim Sum, Seafood, Roasted Meats (Siu Mei), And Cantonese Food. Under The Value Of 'Taste, Gathering, Heritage', It Is A Pleasant Journey To Enjoy The Most Authentic Cantonese Cuisine At Oriental City.
More Info:Www.Oriental-City.Com
Location: Oudezijds Voorburgwal 177-179, 1012 EV, Amsterdam
Opening Hours
Dimsum Lunch 11:30-17:00 | Dimsum Dinner 17:00-20:00
Monday 11:30-22:00
Tuesday 11:30-22:00
Wednesday 11:30-22:00
Thursday 11:30-22:00
Friday 11:30-22:30
Saturday 11:30-22:30