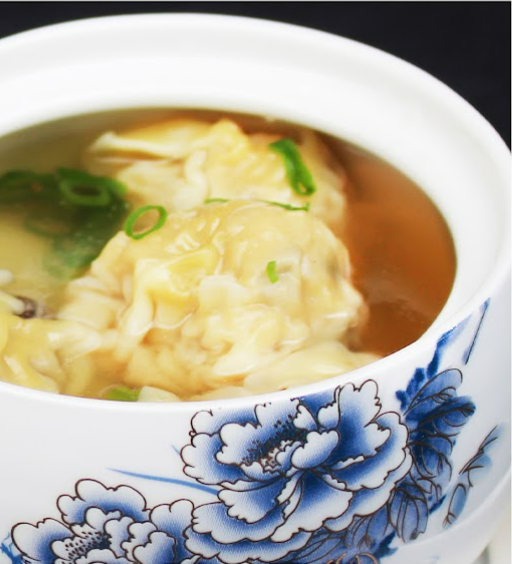 Introducing our classic Cantonese soup: Wonton Soup. Each wonton, meticulously crafted, envelops a medley of succulent fillings that burst forth with every savory bite. Our chefs devote themselves to selecting only the freshest pork and vegetables, ensuring a vibrant, nutrient-rich experience in every bowl. The heart of this creation lies in our signature broth, simmered to perfection, infusing each spoonful with a depth of flavor that lingers on the palate. Whether seeking comfort on a chilly day or embarking on a culinary adventure, our Wonton Soup transcends the ordinary, inviting you to savor every moment. Experience the magic at Oriental City in Amsterdam, the best and most authentic Cantonese restaurant in Amsterdam, where tradition meets innovation, and every bowl is a masterpiece. Taste the tradition, savor the experience.
___________________________
Located In The Most Lively And Bustling Heart Of Amsterdam, Oriental City Amsterdam Is A High-Quality Cantonese Restaurant With A Profound Cultural Heritage And Innovative Expressions. We Specialize In Dim Sum, Seafood, Roasted Meats (Siu Mei), And Cantonese Food. Under The Value Of 'Taste, Gathering, Heritage', It Is A Pleasant Journey To Enjoy The Most Authentic Cantonese Cuisine At Oriental City.
More Info: Www.Oriental-City.Com
Location: Oudezijds Voorburgwal 177-179, 1012 EV, Amsterdam
Opening Hours
Dimsum Lunch 11:30-17:00 | Dimsum Dinner 17:00-20:00
Monday 11:30-22:00
Tuesday 11:30-22:00
Wednesday 11:30-22:00
Thursday 11:30-22:00
Friday 11:30-22:30
Saturday 11:30-22:30